Castillo Theatre
Connecting kids and adults to the world of theatre.
The Castillo Theatre is the All Stars' off-off-Broadway theatre. Our productions—nearly 200 over a span of 30 years—open up the world of cutting-edge political theatre for a diverse audience of all ages.  More than 10,000 audience members from different communities attend productions every year at the All Stars Project's  West 42nd Street center in New York City.
This program is located in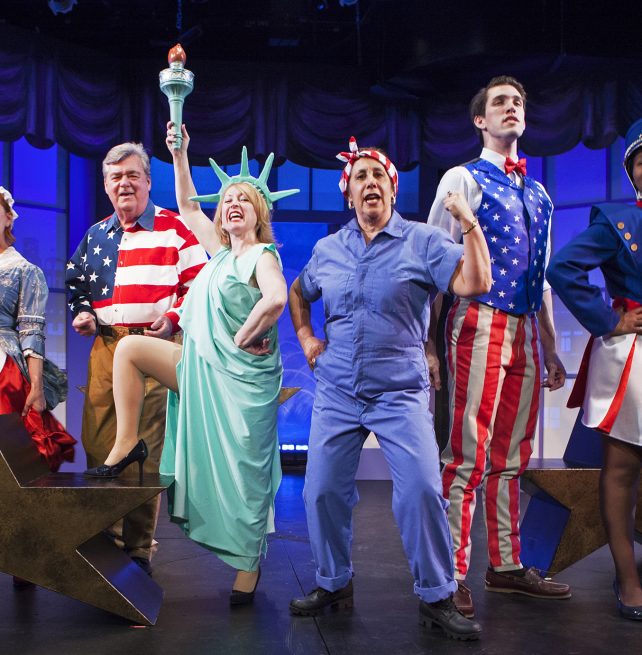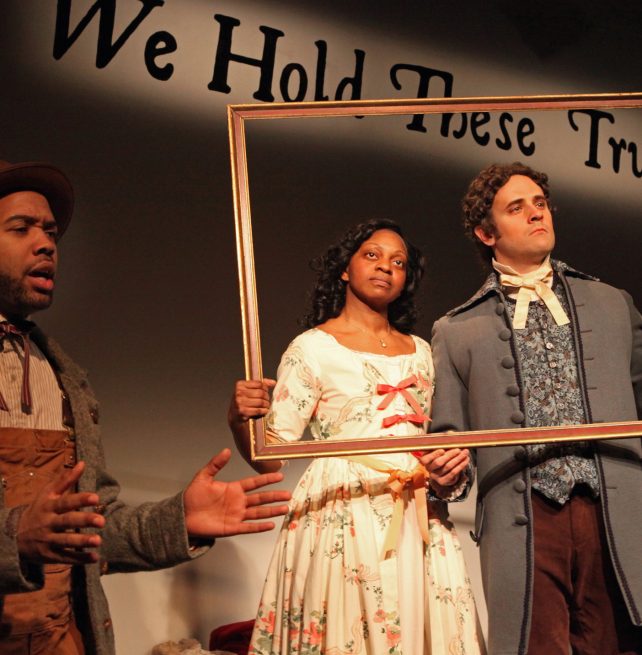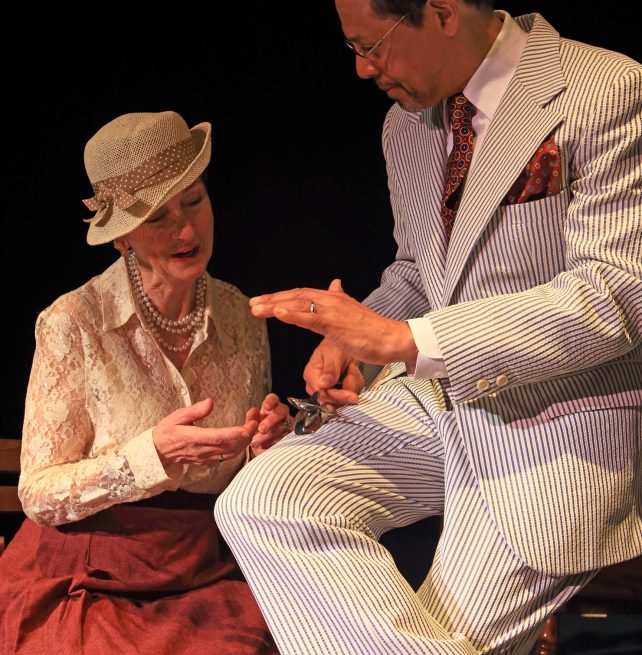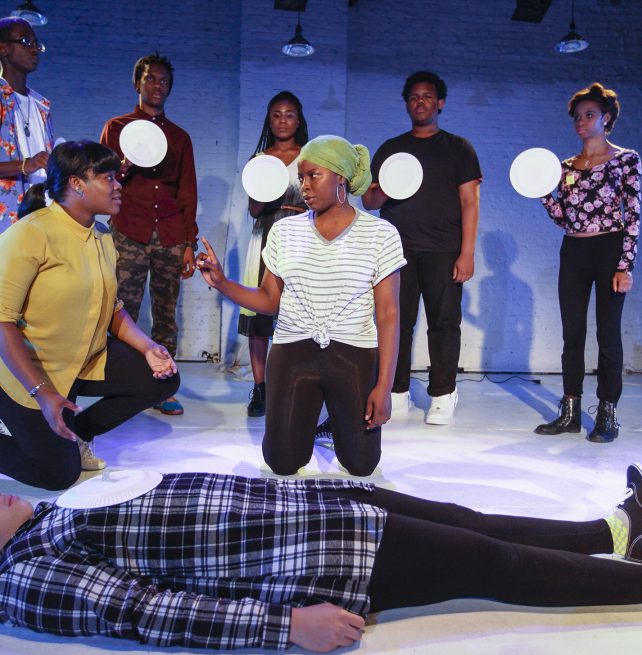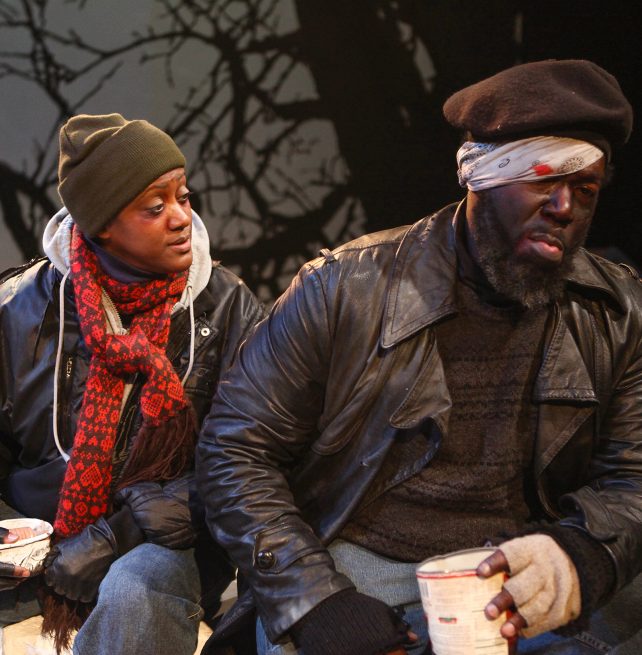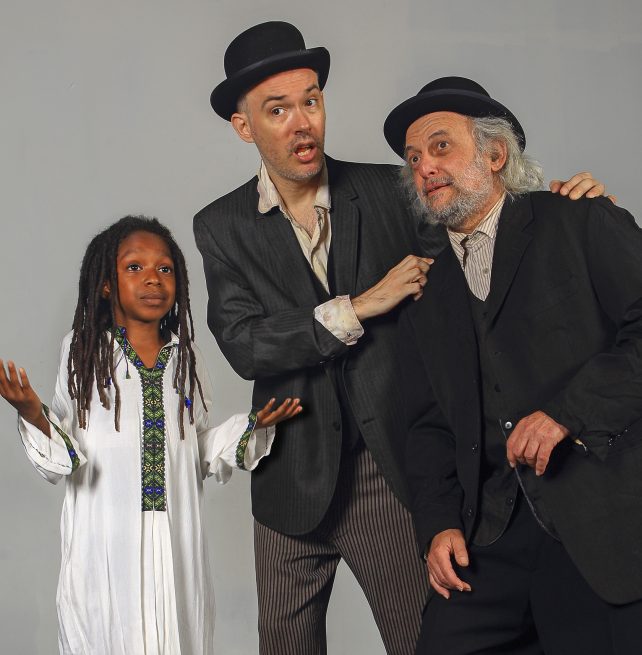 About Castillo Theatre
Located in the All Stars Project's performing arts and development center in the heart of New York's theatre district on West 42nd Street, the Castillo Theatre has produced nearly 200 productions, from multicultural and avant-garde plays to musical theatre and performance art. In each of its diverse productions, Castillo provides a creative environment in which people of all ages can produce and experience theatre that deals with contemporary and historical social issues.
For more information visit www.castillo.org.  To purchase tickets contact the Castillo Theatre Box Office at (212) 941-1234 or boxoffice@allstars.org
2015-2016 Season

September 25 through October 3
Youth Onstage! performers created their rendition of Sophocles' Antigone, one of the oldest and most performed plays in history. Antigone is, among other things, a drama of civil disobedience, about knowingly disobeying an unjust law and being willing to pay the price for doing so. America has a long history of non-violent civil disobedience — from the Underground Railroad to the civil rights and peace movements. The issues explored in Antigone are very much alive today.
In the original play, Antigone's two brothers have killed each other in combat during a brutal civil war. One brother led the winning side and receives a state funeral, while the brother on the losing side is to be left unburied. The ancient Greeks believed that souls of unburied bodies were denied an afterlife; Antigone must break the law and bury her beloved brother despite the consequences. Craig Pattison directed.
October 8 through November 22
On the 100th Anniversary of Arthur Miller's birth, the New Yiddish Rep, in association with the Castillo Theatre, brought to the stage Miller's masterpiece- in Yiddish with English supertitles. The story of Willy Loman, a failing salesman trapped in his own dream world, Salesman speaks with compassion of the perils of self-delusion and with anger of the true price of the American Dream. It is widely regarded as one of the greatest plays of the American theatre. The translation by famed Yiddish Theatre and Broadway star Joseph Buloff  (a translation embraced by the playwright ) brought to the fore the play's Jewish and assimilationist currents.
Directed by Moshe Yassur, the production's ensemble cast features Avi Hoffman in the role of Willy Loman; Daniel Kahn as Biff; Shane Baker as Charley; Lev Herskovitz as Happy, and Suzanne Toren as Linda.
October 15 through November 15
Written by Martin Duberman and directed by Charles Maryan   Presented by Woodie King, Jr.'s New Federal Theatre in association with the Castillo Theatre
American history and African-American history are one inseparable story. In White America traces our national journey from early colonial times through the Supreme Court's landmark Brown v. Board of Education decision in 1954. With text drawn directly from historical records, including the narratives of former slaves, In White America's theme is the quest for freedom and equality, a theme that has been central to the New Federal Theatre's 46-year body of work.
April 1 through May 22
It's the eve of the 2016 election. America is hours away from choosing its first woman president. The former First Lady, Senator and Secretary of State, Melanie Jefferson and her husband the former President William Jefferson, are ready to count the votes, when an unexpected visitor threatened to disrupt everything. What happened next makes for an election eve unlike any other.
 Votes questioned the nature of feminism, of power and of the political game itself. By turns dramatic and comedic, Votes drew on a 1999 musical The Last Temptation of William Jefferson, written in the wake of the infamous Monica Lewinsky scandal by Castillo's late artistic director, Fred Newman and Grammy-nominated composer Annie Roboff. Seventeen years later, Jacqueline S. Salit takes Temptation and wraps a new story around it, examining the political and personal conflicts of the famous First Couple.  Gabrielle L. Kurlander directs.
May 6 through 15
Otto René Castillo, the Guatemalan poet and revolutionary, came to the Castillo Theatre stage. Even Under Bitterness, a multi-media performance piece featuring Castillo's warmly political and always moving poems, was a collaboration between the Castillo Theatre and Munich-based director Hans Melzer. This was the American premiere. Featuring Madelyn Chapman, Gabi Heller and Olivia Luna, along with musicians Michael Armann, David Belmont and Sohrab Saadat Ladjevardi.
Friday, June 10
Castillo friends joined together to celebrate the life and work of our late artistic director and resident playwright, Fred Newman. The fifth annual Performing Fred Newman play reading celebration transformed the Fred Newman stage in the All Stars lobby into a cavalcade of readings and songs from the Castillo/Newman canon…  And we're the stars! We'll sing and play through the evening, dipping into scenes and tunes from Newman favorites.

Waffles and potluck started at 6:00 pm with pick-up performances shortly thereafter.

Help set the stage for a young person to grow.