Castillo Theatre
Connecting kids and adults to the world of theatre.
The Castillo Theatre is the All Stars' off-off-Broadway theatre. Our productions—nearly 200 over a span of 30 years—open up the world of cutting-edge political theatre for a diverse audience of all ages.  More than 6,000 audience members from different communities attend productions every year at the All Stars Project's  West 42nd Street center in New York City.
This program is located in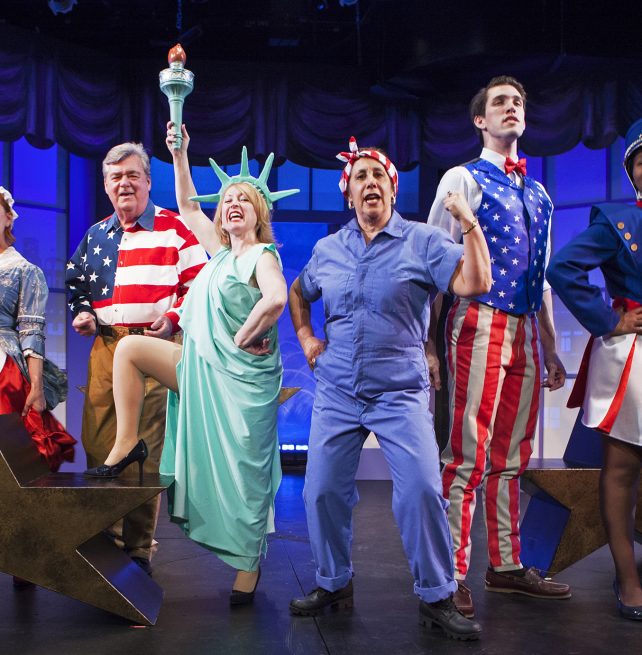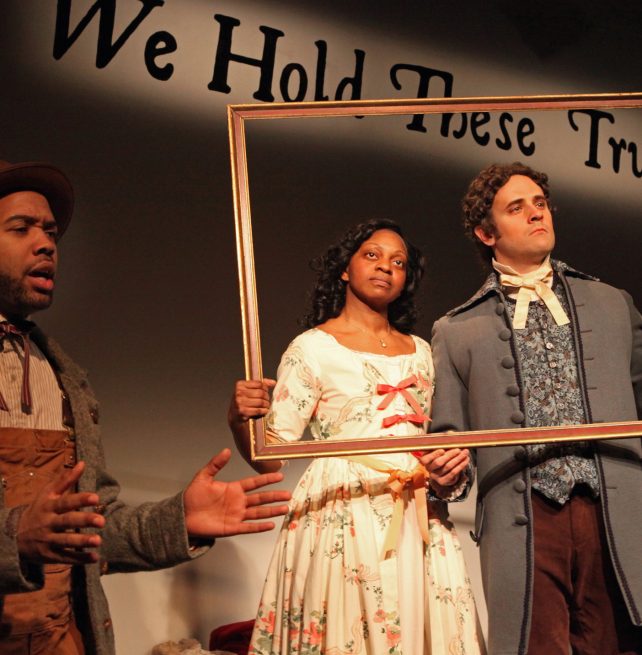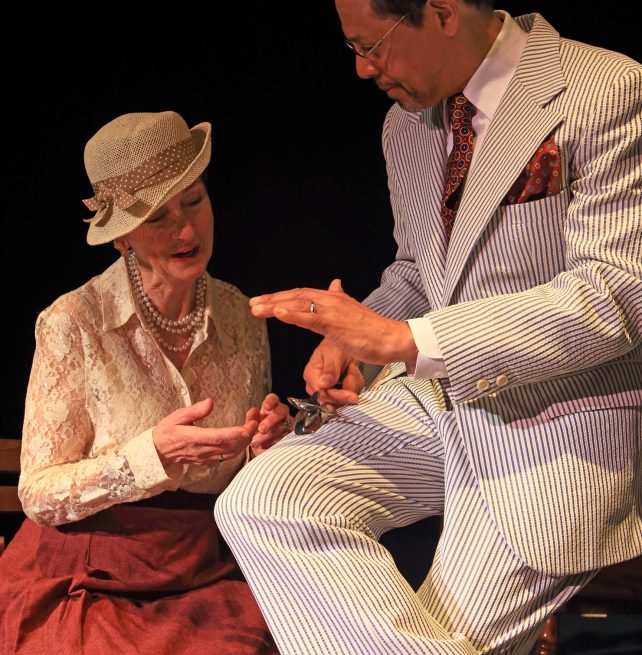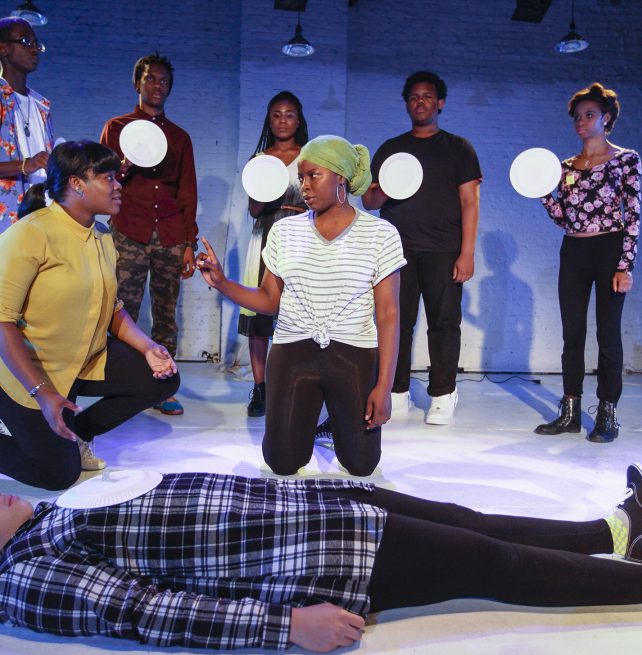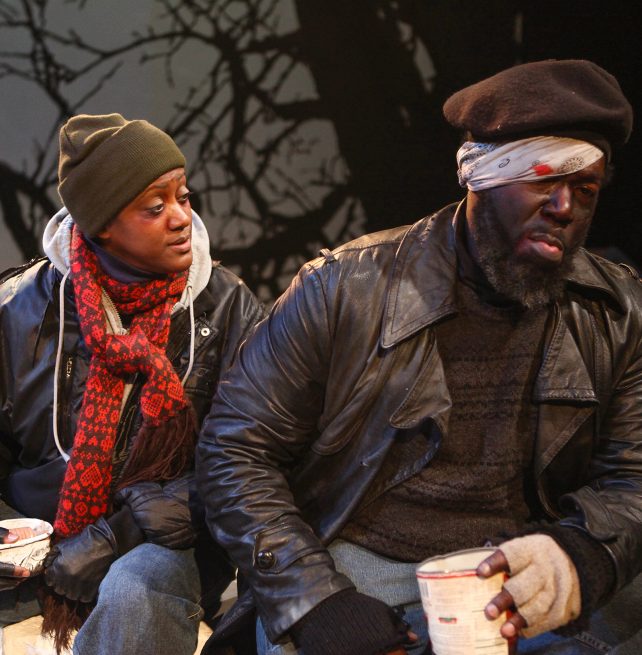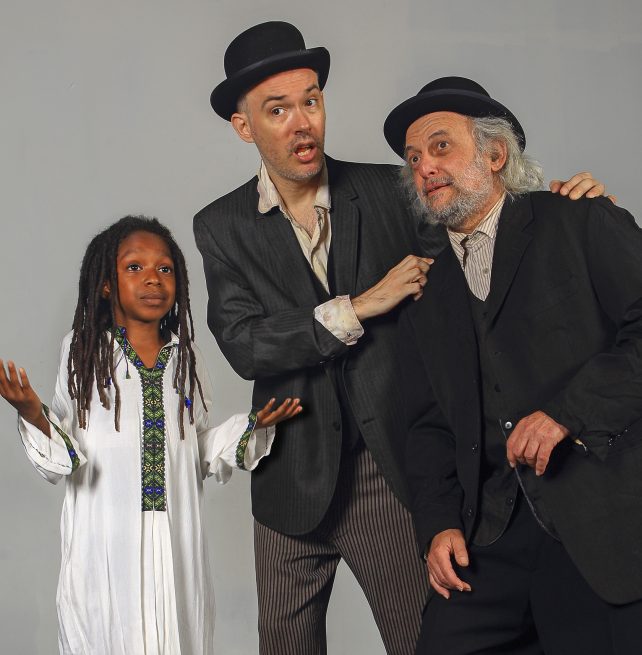 About Castillo Theatre
Located in the All Stars Project's performing arts and development center in the heart of New York's theatre district on West 42nd Street, the Castillo Theatre has produced nearly 200 productions, from multicultural and avant-garde plays to musical theatre and performance art. In each of its diverse productions, Castillo provides a creative environment in which people of all ages can produce and experience theatre that deals with contemporary and historical social issues.
For more information visit www.castillo.org.  To purchase tickets contact the Castillo Theatre Box Office at (212) 941-1234 or boxoffice@allstars.org
2016-2017 Season
Zora Neale Hurston
October 20 through November 20, 2016
Zora Neale Hurston chronicles the extraordinary career of one of the most prolific African American writers of the 20s and 30s. Hurston became known as "The Queen of the Harlem Renaissance." Her life was a journey that took a brilliant and independent woman from an all-Black Florida township to the covers of national magazines—a journey that included relationships with the literary elite of her times, including Langston Hughes, Richard Wright, and Fannie Hurst. She was a controversial individual whose strong opinions both angered and inspired her contemporaries and later generations of young Black writers.
Laurence Holder's dramatic biography is set in Eatonville, Florida as Zora Neale Hurston at age 70 looks back on her extraordinary life. The Harlem Renaissance and the jazz age, Jim Crow and white liberal sponsors… the play revisits the music, the people, and most importantly the politics that shaped America then and now.
Directed by Woodie King Jr., the play was in celebration of Hurston's 125th birthday and starred Elizabeth Van Dyke as Zora and Joseph Edwards as Langston Hughes, Richard Wright, Alain Locke, Wallace Thurman, and Herbert Sheen.
Ain't Never Been Easy
October 21 through November 20, 2016
Ain't Never Been Easy is a play with music about an important chapter in the history of the African American community and our country as a whole. Over many decades, Black America has searched for paths to liberations, freedom and equality. That search has led in many directions, and to this day it remains unfinished.
During the 1930's a significant number of Black leaders, from W.E.B. Du Bois to Harry Haywood to Paul Robeson, turned to communism to solve the triple issues of social, racial and economic injustice. Ordinary African Americans in places like Birmingham, Alabama followed suit, and Ain't Never Been Easy tells their story.
The play reveals a piece of American history that's rarely taught in schools and universities. It's of particular interest to the playwright, Dan Friedman, whose father was a union organizer and who devoted his adult life to progressive political activism.
ADAM
February 9 through March 12, 2017
A compelling play, written by the talented award-winning playwright Peter DeAnda, set in the Caribbean island of Bimini, the Hall of the House of Representatives and Harlem's famed Abyssinian Baptist Church. Timothy Simonson gave a powerful solo performance as he portrayed the charismatic Adam Clayton Powell Jr. on his political journey as Harlem's first Black Congressman between 1945 and 1971.
A production of Woodie King Jr.'s New Federal Theatre in association with the Castillo Theatre and under the direction of Ajene D. Washington.
Operation Conversation: Cops & Kids Demonstration Workshop
March 22, 2017
NYPD Academy
130-30 College Point, Queens, NY
An original production produced by the All Stars Project's Castillo Theatre. The demonstration featured All Stars Project co-founder, Lenora Fulani, Ph.D.; police officers of the New York City Police Department (NYPD); and youth from New York's inner city communities and was performed to an audience of 500, made up of NYPD probationary police officers and hundreds of members of the community.
For more information about Operation Conversation: Cops & Kids, click here.
Otto René Castillo Awards for Political Theatre
May 21, 2017 at 2:00 pm
The Otto Awards were founded in 1998 to recognize, support and connect theatre companies and artists engaged in creating political, experimental and community-based theatre. They have been awarded to 104 theatres and individual theatre artists from the United States, Austria, Canada, Ecuador, France, Germany, Northern Ireland, Jamaica, Japan, Pakistan, Serbia and the United Kingdom.
The 2017 Otto Awards will honor:
Catherine Filloux
The Robey Theatre Company
Favianna Rodriguez
To learn more, click here.
Performing Fred Newman
A tribute marathon of play readings
June 2, 2017 at 6:00 pm
Castillo friends, actors and community join together to celebrate the life and work of our late artistic director and resident playwright, Fred Newman. The sixth annual Performing Fred Newman play reading celebration transforms the Fred Newman stage in the All Stars lobby into a cavalcade of readings and songs from the Castillo/Newman canon…  And we're the stars! We'll sing and play through the evening, dipping into scenes and tunes from Newman favorites. Waffles and potluck start at 6:00 pm with pick-up performances beginning shortly thereafter.
To reserve, call the Castillo Box Office at 212-941-1234.
The All Stars Talent Show Network
Bronx Talent Show
June 10, 2017
Evander Childs High School
800 East Gun Hill Road
Doors open at 2:30 pm
Long before Castillo was performing the world it was performing the city, and the All Stars Talent Show Network is the name of that performance. The All Stars Talent Show Network (ASTSN) involves young people, ages 5 to 25 in performing and producing hip-hop talent shows in their neighborhoods. Everyone at all levels of talent is included and everyone who auditions makes the show. They are cheered on by audiences of family, neighbors, volunteers and donors. The experience is transformative for all!
Admittance is $10 per person. For more information, contact Jamel Thigpen at 212-356-8447 or by email at jthigpen@allstars.org.
Biko Rising
June 17 and June 18, 2017 at 7:30 pm
The play involves the resurrection of Steve Biko who recounts moments of his life through spoken word, music and dance. The play is designed to inspire youths to overcome obstacles such as police brutality and racism through the empowering words of Biko.
Presented by the Caribbean American Repertory Theatre, in association with the Castillo Theatre 
The Mario Fratti-Fred Newman Political Play Contest
Performance dates for 2017: Mondays, August 7, 21, 28 at 7:00 pm
The Castillo Theatre sponsors the Mario Fratti-Fred Newman Political Play Contest and reading series bi-annually. The contest is intended to encourage the writing of progressive plays that engage the political/social/cultural questions affecting the world today and/or historical events and issues that impact on our communities.
The contest encourages scripts that experiment with form and seek new ways of seeing and new ways of experiencing theatrical performance. Castillo welcomes scripts from all countries and cultures.
The plays submitted to the Fratti-Newman Political Play Contest may be written in any style, set in any historical time, geographic or imaginary location, contain any number of characters and be of any length. The plays must be in English and cannot be musicals or adaptations. No scripts will be considered that have previously been submitted to the contest, have received a production or won other contests. Only one script per playwright per year will be accepted.
A team of distinguished theatre artists judges the contest. The winning script(s) will receive a reading at the Castillo Theatre in New York City during the theatre's 2017 summer season.
2017 Contest Winners will be announced on May 21, 2017 at the Otto Awards.
How to Succeed as An Ethnically Ambiguous Actor
September 15 through October 10, 2017
How to Succeed as an Ethnically Ambiguous Actor is about Zenobia Schroff's work as a professional actor navigating the "micro aggressions" and wondering if her choices were worth it.
Presented by Hypokrit Theatre Company, in association with the Castillo Theatre.

Help set the stage for a young person to grow.