Frames Bowling Lounge • New York, NY
11:00AM
Event Details
Each year dozens of Talented Volunteers of the All Stars Project come together to help raise money for All Stars youth programs. Our goal this year is to raise $20,000 by July 21st. At the end of the fundraising period, we invite our Talented Volunteers to celebrate their achievements with food, bowling, and fun!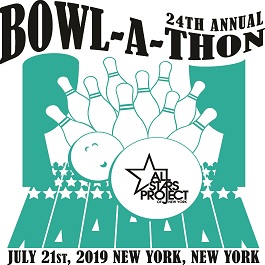 If you would like to be fundraiser for the event, click HERE to register and start fundraising!
Where
550 9th Ave, New York, NY 10018
Map it
Contact
Drew Calderaro
212-356-8436
acalderaro@allstars.org

Help set the stage for a young person to grow.