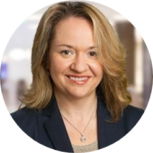 Irina Robin, CPA
Director of Finance and Administration
About
Irina is the Director of Finance and Administration for the All Stars Project and plays a key role in maintaining our organization's financial health and stability. Since 2019, Irina has directed the day-to-day financial operations of the organization including financial management, accounting practices, budgeting and forecasting.  In addition, she works closely with the CEO, President and CFO to ensure that the organization's operating budget is in support of and aligns with overall strategies.
Prior to joining the ASP in 2016 as Controller, Ms. Robin worked as a manager for a large accounting and advisory firm and has more than 10 years of extensive hands-on non-profit accounting, auditing and financial reporting experience.
 Ms. Robin is a Certified Public Accountant and has a BBA from Baruch College.
Help set the stage for a young person to grow.