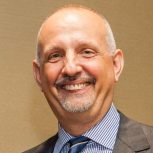 Jim Horton
Director
About
As Director of the All Stars Project of New Jersey, Mr. Horton works closely with the City Leader Shadae McDaniel to expand the impact and influence of the All Stars in Newark, Jersey City and throughout the Garden State and oversees all regional programming and operations.
Previously, Mr. Horton was the Director of National Operations for the All Stars Project and helped to develop and implement strategies, policies and practices designed to promote operational excellence across the country. From 2011 to 2014, he was the Managing Director of the Scott Flamm Center for Afterschool Development in Newark, NJ. He served on the ASP Board of Directors from 2004 to 2011 and worked pro bono as Assistant Managing Director with the Castillo Theater for 15 years.
Earlier in his career, Mr. Horton was as a community organizer and substance abuse counselor in the poorest neighborhoods of Philadelphia. After moving to NYC in the early 90s, he worked in community-based and child welfare organizations and from 1996 to 2011 he served as a Senior Trainer for the Research Foundation of SUNY.
Mr. Horton was born in St. Louis and graduated from the University of Missouri-Columbia where he studied Child and Family Development. He received a Masters in Counseling from Temple University.

Help set the stage for a young person to grow.