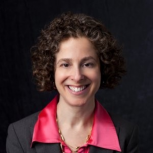 Julie Lenner
Senior Director of Philanthropic and Community Partnerships, ASP of Chicago
About
As Senior Director of Philanthropic and Community Partnerships, Ms. Lenner builds on her tremendous accomplishments as our Chicago fundraising leader and leader of Afterschool Development Initiatives in Chicago.
As Executive Director of the All Stars Project of Chicago from 2017 to summer 2020, Ms. Lenner provided strategic leadership to programming, fundraising, volunteerism and operations.  As All Stars Project of Chicago's first Director of Development she increased private philanthropic revenue from $250,000 to $1.2 million over four years and transformed the organization from a regional start-up to a mid-size nonprofit engaging 7,000 inner-city youth annually through its afterschool development programs. 
Ms. Lenner has dedicated herself to growing the All Stars Project. For ten years, she served as pro bono director of volunteer recruitment for the All Stars Project of New York, establishing the organization's award-winning national volunteer program. In 2008, she relocated to Chicago to partner with longtime community organizer David Cherry, who launched All Stars Project of Chicago in 2007.
Ms. Lenner's career in the nonprofit sector spans three decades, including leadership development roles at the Illinois CPA Society, New York University's Stern School of Business and the Visiting Nurse Service.  Originally from New York City, Julie holds a B.A. in American Studies from Wesleyan University, and an M. S. in nonprofit management from the New School for Social Research.
Help set the stage for a young person to grow.