ASP of New York Programs
All Stars Talent Show Network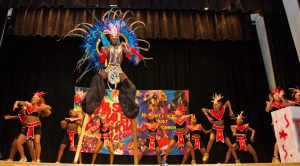 The All Stars Talent Show Network (ASTSN) is a performance-based enrichment program for inner-city youth. Each year, hundreds of children and young adults, ages 5 to 25, participate in auditions, performance workshops and talent shows that take place in local high school auditoriums. Young people in the ASTSN not only perform as rappers, singers and dancers; they also learn how to organize the productions, performing as ushers, ticket sellers, box office staff, spokespersons, stagehands and managers, as well as technical and security staff.
For more information or to register contact Jamel Thigpen at 212-356-8487 or jthigpen@allstars.org.
Joseph A. Forgione Development School for Youth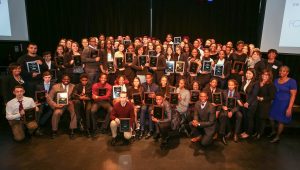 The Development School for Youth (DSY) is a leadership and development training program for young people between the ages of 16 and 21. The students attend weekly workshops led by senior executives from some of NYC's leading corporations, cultural institutions, hedge funds and law firms. They also participate in workshops including: public speaking, how to interview and resume writing. Throughout the program, they work to develop their professional performance; and by participating in practicums such as street organizing, phone shifts and staffing events, they develop their leadership performance. Students who successfully graduate from DSY are placed in paid summer internships provided by sponsoring companies.
Applications will be accepted online starting March 1, 2019.
Youth Onstage!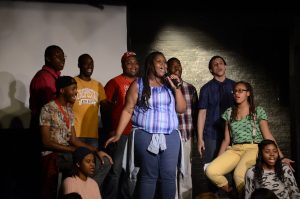 Youth Onstage! is a youth theatre program for young people between the ages of 14 and 21. The students are introduced to theatre through participation in classes and workshops led by professionally trained theatre artists and outings to Broadway and off-Broadway theatres, costume shops and entertainment offices. Performance classes include introductions to movement, voice, improvisation and scene study, and take place at the All Stars Project's performing arts and development center on West 42nd Street in the heart of New York City's theatre district. The classes take place once a week during the Fall and Spring semesters, and four days a week during the Summer semester.
For more information or to enroll contact Kathy Fiess at 212-356-8487 or kfiess@allstars.org.