This fellowship will be a rigorous introduction to and immersion in the on-the-ground practice, methodology and approach to human development employed in the programs of the All Stars Project.
About the Fulani Fellowship:
What does it mean to be a Fulani Fellow? First and foremost, it means training and working alongside independent activist grassroots leader Dr. Lenora Fulani and her high-performing and diverse team. The All Stars Project is seeking fellowship candidates with a relationship to, and an affinity for poor communities of color. This is a once-in-a-lifetime opportunity to learn the radically humanistic approach to psychology, politics and development that Dr. Fulani has helped to pioneer over the last 40 years. It is also an opportunity to be a part of a growing nonprofit organization and to learn from a gifted organizer and educator what it means to help the poor in America to develop, and ensure that people from all walks of life can participate in personal, political and social transformation.
The Fulani Fellowship is a four-month program. The 2018 application period is now closed.
This specialized training program is made possible by grants from the East Side Institute and Performance of a Lifetime.
Fulani Fellow announcement in Amsterdam News (2017)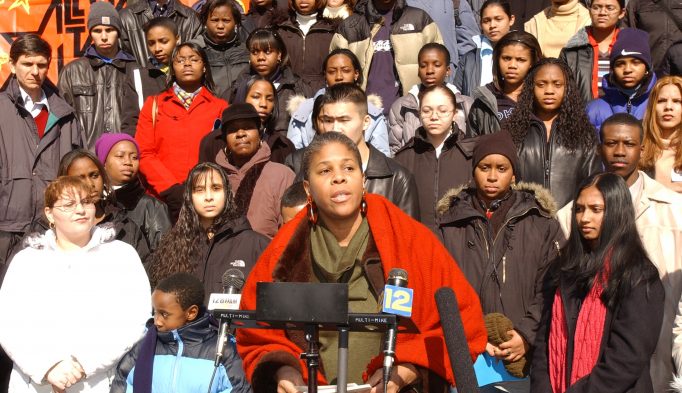 Dr. Fulani's postmodern radicalism is fueled by a deep passion for ending poverty and empowering the poor to lead. For most of the last four decades, she worked closely with the late Dr. Fred Newman, the eclectic and unorthodox revolutionary, methodologist, therapist, philosopher and political strategist who designed a network of successful independent institutions in psychology, culture, education and politics that includes the All Stars Project, which he and Dr. Fulani co-founded 35 years ago. The All Stars Project is a national nonprofit whose mission is to transform the lives of youth and poor communities, using the developmental power of performance, in partnership with caring adults.
At the All Stars Project, Dr. Fulani has led the creation of several groundbreaking programs that use performance, improvisation and conversations as tools for growth. One of them is UX, a unique "people's university" in which Dr. Fulani and dozens of volunteer faculty and staff have worked with thousands of adults from inner-city communities to become more worldly and to relate to themselves as learners. In Operation Conversation: Cops & Kids, young people who live in poor communities come together with officers who police those communities in a performance workshop setting where together they create a new relationship.
Though Cops & Kids began in the wake of the tragic 2006 police shooting of Sean Bell in New York City, it builds on Dr. Fulani's long history of activism against violence and racial attacks in the Black community that saw her on the streets with young people and marching alongside the Reverend Al Sharpton and other leaders for decades. Officially incorporated by the NYC Police Department into the training of its police officers in 2011, Operation Conversation: Cops & Kids received the 2015 IACP and Cisco Community Policing Award from The International Association of Chiefs of Police.
Dr. Fulani ran for president of the United States as an independent candidate in 1988 and in 1992, making history in 1988 by being the first African-American candidate, as well as the first woman candidate, to get on the ballot in all 50 states and to receive federal matching funds. She has been featured on Henry Louis Gates' PBS documentary, America Beyond the Color Line, and has made countless other TV and radio appearances including Crossfire, Hardball, Fox News, Inside Politics, The Larry King Show, Washington Journal and Tony Brown's Journal.
The Fulani Fellowship is a four-month program, the next term of which will run from August 14 to December 16, 2018.
SPECIFICATIONS
The term of the next Fulani Fellow term will be from August 14 through December 15, 2018.
The Fellowship is a 24-hour per week paid fellowship.
The general weekly schedule for the Fellowship is as follows:
Tuesdays        4:00-9:00p
Wednesdays  4:00-9:00pm
Thursdays       2:00-7:00pm
Fridays            11:00-2:00pm
Saturdays       9:30-3:30pm
Note: the schedule subject to change to accommodate specific class and/or seminar times.
Saturday availability a must.
The Fulani Fellowship is made up of the following components:

Seminars and classes
Weekly seminars with Dr. Fulani
Projects (research, workshops, papers) with a focus on an aspect of the methodology employed at the All Stars Project
Program work: function as part of the teams creating and running specific programs and projects; staffing various All Stars Project events and programs
Community outreach: participate in various aspects of community outreached employed in building the programs of the ASP
Attendance at seminars is mandatory.
Fellows are allowed two sick days and one pre-approved absence. More absences than these will be cause for a review of the candidates' standing in the program.
If you have further questions, please contact Elsa Dial, Program Manager for the Fulani Fellows & UX at edial@allstars.org or call at (212) 356-8458.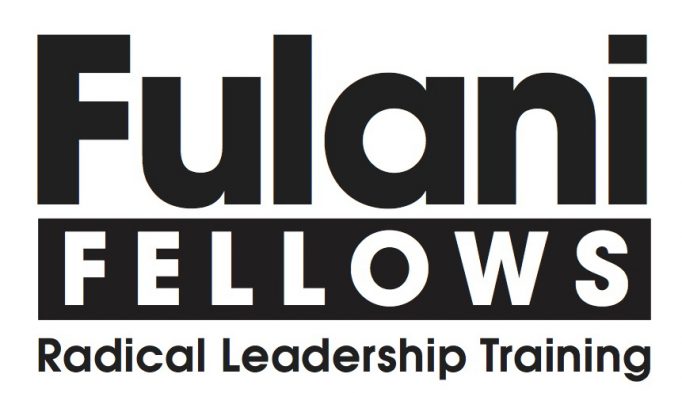 Ideal candidates for this paid fellowship are recent graduates of masters and doctoral programs, graduate students, or faculty in the fields of education, psychology, cultural anthropology, social work, youth development, applied theater, poverty or public policy. Equivalent experience as a community organizer will also be considered.
Qualifications:
Strong interest in learning an alternative, radical approach to human development
A relationship to, and an affinity for poor communities of color
Familiarity with prevailing understandings of poverty from the mid-20th century until today
Completion of at least one year of graduate studies or equivalent experience in the field
Strong research and writing skills
Experience leading projects independently
Capacity to apply independent judgment
Familiarity with performance and improvisation
Community organizing experience a plus
Authorization to work in the United States
Must have Saturday/weekend availability.
Thank you for your interest in the 2018 Fulani Fellowship at the All Stars Project, Inc.  The next class will be held from August 14 – December 15 2018 in New York City.
Step 1:
Please read/view all of the following articles and videos (click on title for links). This is required before moving on to Step 2.
Step 2:
Click here to fill out the Fulani Fellowship Application Form and submit.
Step 3:
Submit your CV or Resume to Elsa Dial, Program Manager for the Fulani Fellowship at edial@allstars.org If you have questions, please call 212-356-8458.

Help set the stage for a young person to grow.