All Stars Project 2021 National Virtual Gala: A Record-Breaking Success for Afterschool Development
Published by Megan Truman

MTV's Dometi Pongo hosts annual event honoring Hilco Global, EY's Marc Ganz, and Cooley's Drew Williamson
On May 13, 2021, All Stars Project held its first-ever virtual spring National Gala – titled Vision, Virtually – celebrating All Stars' young people and partners who have helped innovate their nationally acclaimed afterschool development programs during the pandemic.
With a goal of raising $2 million in private funding towards All Stars Project (ASP) programs, the event was hosted by MTV's Dometi Pongo and honored Hilco Global; Marc Ganz, Principal, International Tax and Transaction Services at EY; and Drew Williamson, Partner at Cooley, for their long-standing partnership with All Stars and dedication to transforming the lives of youth in poor and underserved communities around the country.
This year's virtual event attracted over 1,100 live attendees from across the country. ASP youth were front and center throughout the program with spoken word, dance, and musical performances which celebrated the role performance has had in their lives to stay connected during in-person isolation. Youth speakers also shared statements about the All Stars' programs that have created opportunities which have positively impacted their lives. The organization also presented a a well-deserved Doctorate of Development to Dr. Yetunde Zannou of SMU's Center on Research and Evaluation for her leadership with the All Stars Project's outcome study, which scientifically validates All Stars' methodology.
Through the generosity of hundreds individual and corporate supporters of the event and a last-minute match challenge generously given by honorees and ASP board leaders Maria Morris and Gillian Teichert, All Stars raised a total of $2,256,000, surpassing the original goal by over a quarter-million dollars and setting an all-time high for the National Gala!
The record-breaking success was enabled by a dynamic team of co-chairs: Kate Barton (EY), Gary Epstein (Hilco Global), Hunter Hunt (Hunt Consolidated), Jamie Leigh (Cooley), Maria Morris (ASP Board Chair), Ben Nortman (Hilco Global), Dave Peinsipp (Cooley), Ken Rosen (Lowenstein Sandler), Rich Sokolow (Davidson Kempner Capital Management), John Thurlow (RBC Capital Markets), and Greg Tosko (CBRE).
Major corporate sponsors for the event whose investment in All Stars' youth will ensure the growth of All Stars' dynamic programs across the country include RBC Capital Markets, Hilco Global, EY, Cooley, Goldman Sachs, Wells Fargo, Equity Residential, ViacomCBS, Grant Thornton, Bryan Cave Leighton Paisner, Marshall Wace, ADM, TM Financial Forensics, Edge Principal, CBRE, B. Riley Financial, AMLI Residential, Gilead Sciences, PSEG, Arizent, Polsinelli, and The Howard Hughes Corporation.
To view and experience the Gala in its entirety, please visit: https://youtu.be/-M3qcM6aTF4
MTV's Dometi Pongo, National Gala Host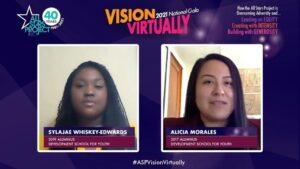 Youth Speakers Sharing Impact at Gala Event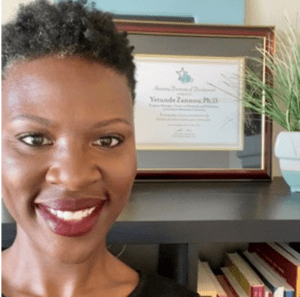 Dr. Yetunde Zannou, Evaluation Program Manager, Southern Methodist University's Center on Resarch & Evaluation (Honorary Doctorate of Development Recipient)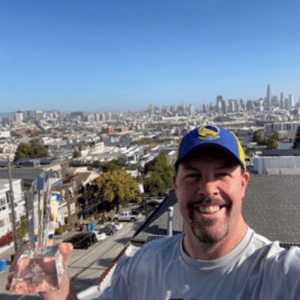 Drew Williamson, Partner, Cooley LLP (National Gala Honoree)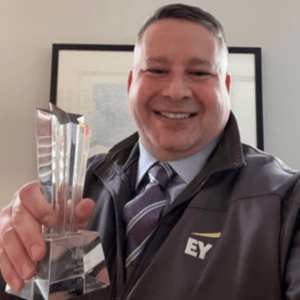 Marc Ganz, Principal, International Tax and Transaction Services, EY (National Gala Honoree)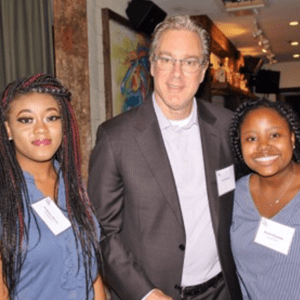 Hilco Global, Represented by EVP Ben Nortman (National Gala Honoree)
SPECIAL THANKS TO THE UNDERWRITING, PLATINUM, AND GOLD NATIONAL GALA SPONSORS