Careers.
We're looking for leaders to help us build the field of Afterschool Development.
Becoming the leader in Afterschool Development is a big task and we need the most ambitious and skilled leaders to join us!  A career at the All Stars provides the opportunity to bring a successful and innovative approach to fighting poverty to over 20,000 inner-city young people and adults every year.  If you're looking for a chance to lend your talents to creating new opportunities for inner-city communities, you've found the right place!
The All Stars Project employs 75 full and part-time staff members in six locations across the country including New York City, Newark, Jersey City Chicago, San Francisco and Dallas.
TO APPLY
Or for consideration for future open positions, please send us a cover letter and resume.
Email us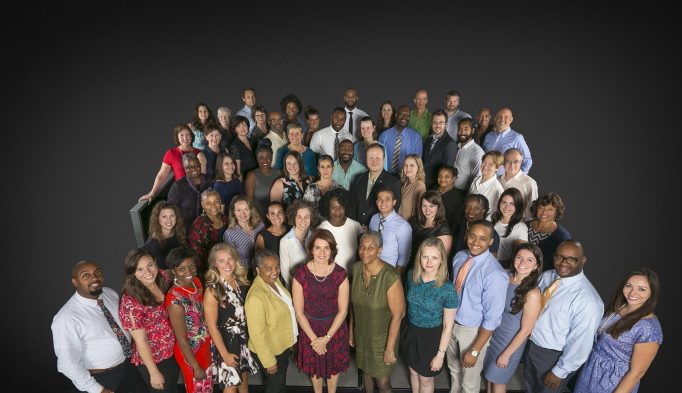 Our employees work in a variety of areas:
Program Management (Youth Programs and Volunteer Programs)
Community Organizing
Fundraising and Development
Operations, Finance, and Human Resources
Marketing, Public Relations, and Sales
Theatre Management
Ideal candidates will believe in our values.  After all, it's what we stand for!
Integrity and Trust
Partnership with the Poor
Building Community
Radically Inclusive
Imagining Possibility
Improving the World
Open Positions
Operations Coordinator
ASP of New York
[Click here for job description]
Assistant Director of Development
ASP of Chicago
[Click here for job description]
Program Leader, Outreach & Volunteerism
ASP of New York
[Click here for job description]
We also offer a number of fellowship and training opportunities in the All Stars approach:

Help set the stage for a young person to grow.