Advocates for Afterschool Development
Dean ad interim, Boston University Wheelock College of Education and Human Development
Barbara Kimball Browning Professor in the School of Humanities and Sciences; Director, Center on Poverty and Inequality, Stanford University
Director of Evaluation, Southern Methodist University's Center on Research and Evaluation (CORE)
Professor of History, Race and Public Policy at Harvard Kennedy School and the Suzanne Young Murray professor at the Radcliffe Institute for Advanced Studies, Harvard Kennedy School
Professor Emerita, University of Maryland
Professor of Sociology and Public Affairs, Woodrow Wilson School, Princeton University;
Co-director of The Bendheim-Thoman Center for Research on Child Wellbeing (CRCW)
Previous
Next
One of the things that resonates with me is the All Stars' view that schools won't or can't entirely change the calculus for young people without community and individual development. As educators, we need to create places where we can give outside of school more credibility, so that more professionals can see themselves in roles that would advance the field of Afterschool Development. I would also love for every university to be teaching this [All Stars Project's] development approach, which would be of great value to people looking for ways to belong and connect. David J. Chard, Ph.D. | Dean ad interim of Boston University Wheelock College of Education & Human Development and a member of the ASP's Board of Directors.
David J. Chard, Ph.D., Dean ad interim of Boston University Wheelock College of Education and Human Development
Development matters: positively impacting how youth learn and grow
We were honored to be joined by Dr. Chard at the Afterschool Development Conference held at the Scott Flamm Center in Newark in June. The conference brought together dozens of young people, business leaders, academics, Afterschool Development Working Group (ADWG) members and other community and non-profit leaders in New Jersey. In his keynote, Dr. Chard made a strong and passionate case for the value of afterschool development and the importance of being part of a "risk-taking movement."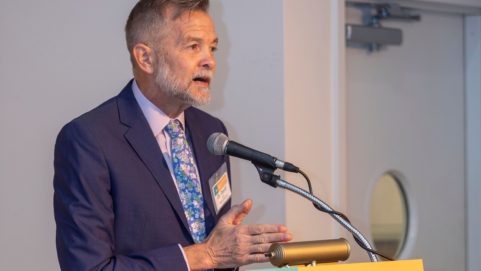 Special Video Report: A New Conversation About Poverty
All Stars Afterschool Development Approach Lauded as Effective Way to Engage Poverty Featuring remarks by leading poverty researcher, Dr. Kathryn Edin The All Stars Project is proud to announce the release of a new special video report entitled "A New Conversation about Poverty."  The report features Kathryn Edin, Ph.D., Professor of Sociology and Public Policy […]
For Full Article and Video Report Click Here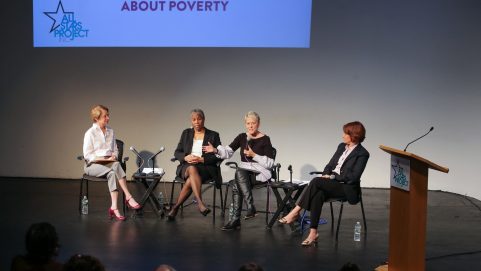 A New Conversation about Evaluation
ASP partners with Southern Methodist University Center on Research and Evaluation

All Stars is proud to be working with our partners at Southern Methodist University's (SMU) Center of Research and Evaluation (CORE) to create a platform for innovation as we continue to build the Afterschool Development movement! Visit the following link (http://bit.ly/2nP0NFL) to read a recently published article in Education Week, "Nontraditional After-School Program Developing Metric to Measure Success", which features segments from interviews with ASP President and CEO Gabrielle Kurlander and Annie Wright, director of evaluation at CORE who is working with All Stars to develop a new tool to measure the impact and success of our programs and approach.
Technology Enhanced Solutions
ASP partners with Stanford Technology and Poverty Lab

Through our partnership with ASP of SF Bay Area Board Member Dr. David Grusky, Barbara Kimball Browning Professor in the School of Humanities and Sciences; Director, Center on Poverty and Inequality, Stanford University, All Stars has been brought in on the ground floor of the new Technology and Poverty Lab at Stanford's Center on Poverty and Inequality that is engaging Stanford faculty and students, Silicon Valley leaders and major philanthropic players in developing technology-enhanced solutions to poverty and inequality.

Help set the stage for a young person to grow.