All Stars Project promotes three leaders to new national roles
Published by Christina DiChiara
The All Stars Project (ASP) is very pleased to announce the promotion of three key leaders – Christopher Street, Antoine Joyce and Jenny Zak – to new national positions. Effective January 16, Chris Street becomes President, ASP, Antoine Joyce becomes Vice President, City Leader, ASP of Dallas and Jenny Zak becomes Vice President of Development, ASP.
These promotions reflect a continuing commitment by the All Stars Project and its Board Chair, Maria R. Morris, to developing the next generation of organizational leadership.
"The All Stars Project has built an extraordinary track record of success and impact over the last 50 years, and the Board of Directors is focused on ensuring that we have the talent and leadership development practices to ensure that we will continue to be a national leader in Afterschool Development for the next 50 years," said Morris. "These promotions are an exciting next step in this process, and we couldn't be more proud to recognize the impactful leadership of these three fine leaders."
In creating the new role of President, as distinct from the role of CEO, and expanding the Vice President positions for the organization from two to four, the ASP is continuing to position staff leaders in central roles to advance the ASP for its next phase of expanded impact. These new national positions have been created as part of a multi-year planning process that began in 2019 with the creation of the Chief People Leader role and the addition of an SVP/Chief Youth and Community Development Officer to the C-Suite.
ASP CEO, Gabrielle Kurlander, said "Chris Street, Antoine Joyce and Jenny Zak are visionary leaders with diverse skills and experiences who have developed a strong track record of building innovative partnerships across numerous sectors. They each have a commitment to creativity and performance, as well as a passion for growing Afterschool Development as a powerful force for engaging poverty and promoting social development. I look forward to working with Chris, Jenny and Antoine in their new national roles and I have every confidence that they will bring all of these talents, and much more, to leading the ASP to new levels of strategic impact and influence across the country."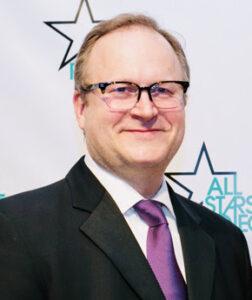 Christopher Street
In his new role as President, Chris Street will focus on managing the ASP's overall growth. He will chair the senior leadership team and advance strategy discussions, financial planning, and philanthropy partnership work. While continuing to provide leadership to national fundraising strategies, the Office of the President will focus on business development opportunities in Chicago and Dallas – two key growth markets – and in New York, the ASP's largest market. Chris will also be responsible for advancing new ASP initiatives including Social Development Partners (SDP), a training and advisory initiative using the ASP's performance-based development approach, Connected Community and the broader growth of ASP digital platforms and presence, and data management/analytics.
During his 25-year tenure, Chris has played a pivotal role in growing the ASP into a national organization with operations in six cities. Under his leadership, the ASP has raised over $150 million from individual and institutional funders for Afterschool Development programs and initiatives – including two leading educational and cultural centers, the All Stars Project's West 42nd Street headquarters in Manhattan and the Scott Flamm Center for Afterschool Development in downtown Newark.
Chris has built a diverse national fundraising department and implemented a "gold standard" training program in philanthropic partnership building. In addition to his involvement in talent development and long-term succession planning, he has led efforts to advance the use of technology and digital tools for internal monitoring, external program evaluation, and deeper engagement with alumni and corporate partners. He also played a key role in expanding the All Stars Project to Chicago in 2007 and to Dallas in 2013, building the regional boards and partnering with local staff leadership to drive annual growth rates of over 20%.
Chris began as an All Stars Project volunteer in 1992.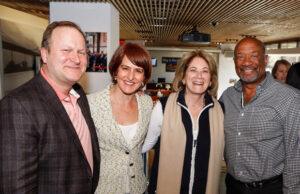 Antoine Joyce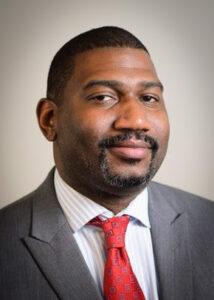 As Vice President, City Leader, ASP of Dallas, Antoine Joyce will create and execute leading-edge program partnerships and collaborations as part of the ASP's Afterschool Development Initiatives and Social Development Partners (SDP). Antoine is spearheading one of these new joint endeavors – a new partnership with the Dallas County Promise Champions – in which the ASP will help students at Pinkston High School in West Dallas developmentally prepare for a successful college experience. A seasoned grassroots leader who has successfully introduced Afterschool Development to a diverse array of public and private partners, Antoine will also provide hands-on training to ASP leaders throughout the country.
"As an alumni leader of the All Stars Project, Antoine is an extraordinary spokesperson for the developmental power of performance. He is truly growing into a national figure for the organization," said Hunter Hunt, the All Stars Project of Dallas Board Chair. "Antoine is transforming the lives of thousands of young people in Dallas and now will impact lives across the country. As a partner and as a friend, I look forward to working under his leadership for years to come."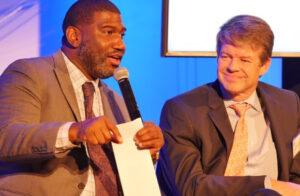 Under Antoine's leadership as City Leader of the ASP of Dallas – which he founded in 2013 – it has been the fastest growing and one of the most successful bridge-building operations in the country. A member of the ASP senior leadership team and a nationally respected grassroots leader and advocate for the poor, he has helped advance the organization's strategic growth through a series of Dallas-based initiatives. Antoine is a member of the ASP's Council of Grassroots Organizers, a grassroots leadership body working directly with the CEO, that is responsible for growing and deepening our on-the-ground impact and expanding the influence of Afterschool Development initiatives and strategies in poor communities nationally.
In Dallas, Antoine also serves as a member of the Dallas County Promise Alignment Council, South Oak Cliff High School NAF Academies Advisory Board, and the Truth, Racial Healing and Transformation Steering Committee (and Racial Healing Committee chair). He is also a Mayor's Star Council alumni and a mentor with Judge Amber Givens-Davis' Empowerment Program.
Antoine began as a talent show volunteer and then performer in New York City and has been an All Star since 1991.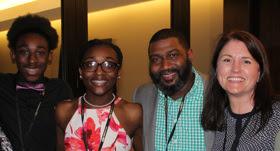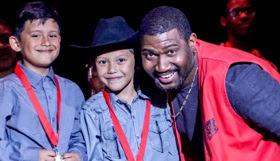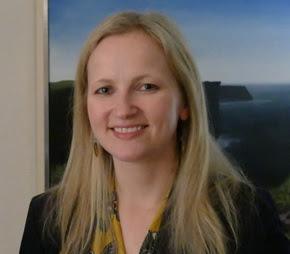 Jenny Zak
As Vice President of Development, Jenny Zak will lead the All Stars Project's national fundraising operation and will design marketing strategies in partnership with ASP development teams. In addition to spearheading the annual campaign and special events fundraising, Jenny will play a key role in advancing the organization's national major gifts operation. She is also responsible for creating and leading training environments for ASP fundraisers throughout the country.
"Jenny has been a powerful next generation leader for the All Stars Project, significantly expanding and enhancing our local fundraising capabilities in New York and New Jersey in recent years," said Bart Schwartz, Chair of the All Stars Project of New York Board and Chairman of Guidepost Solutions. "She brings a passionate commitment to our mission combined with great organizational and managerial skills. Extending her role across the country is going to yield tremendous results for All Stars everywhere."