ASP of Dallas Celebrates the Legacy of MLK with the Dallas PAL!
Published by Christina DiChiara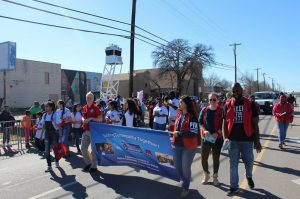 On January 16, 2017, the All Stars Project of Dallas kicked off the year by participating in the Martin Luther King Jr. Parade along with the Dallas Police Department's Police Activities League (PAL). 22 All Stars' youth and 14 Dallas police officers came out to organize the South Dallas community around ASP of Dallas' newest program- Operation Conversation: Cops & Kids: A New Performance of Police-Community Relations in Dallas.
This is the third year ASP of Dallas has participated in the MLK Jr. Parade and the first in partnership with PAL.  Along the parade route, ASTSN performers Los Reyes and Young Shay pumped up the audience of thousands with energy filled performances as volunteers passed out informational flyers to parade onlookers.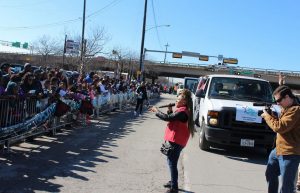 Special thanks to Officer Devalon Lee, who was instrumental in organizing the PAL contingent, and helping build new relationships between Dallas's police officers and young people.
The parade is the first of several planned 2017 partnership events. Stay tuned for more information on how you can help build more positive communities across Dallas!