Establishing All Stars' third Center for Afterschool Development in Chicago.
All Stars Project has launched a transformational campaign to establish a Center for Afterschool Development in downtown Chicago, which is a new vision to engage Chicago's history of divisions and inequality. The Center will connect young people from the South and West sides to the civic, cultural and professional life of their city, where they partner with caring business professionals, artists, and educators.
Modeled after All Stars Project Centers in NYC (Times Square, West 42nd Street) and Newark, New Jersey (downtown arts district) the All Stars Project of Chicago's Center for Afterschool Development will be a hub of innovation and collaboration in the Loop through which we will expand our unique performance-based afterschool programs and provide a home for the city's growing afterschool movement.
Chicago desperately needs an All Stars Center for Afterschool Development - a physical space, centrally located downtown, where kids from across the city can travel and interact with business professionals and people from outside their neighborhoods. —Greg Mutz, Chairman and CEO, AMLI Residential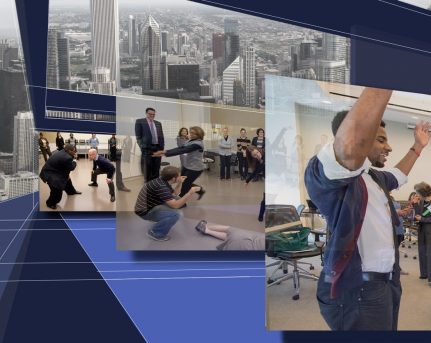 Help set the stage for a young person to grow.