Cops & Kids Reception Raises $255,000 for Police-Community Relations
Published by Megan Truman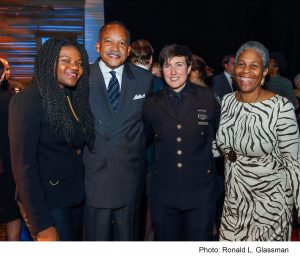 On November 17th, the All Stars Project hosted the annual Operation Conversation: Cops & Kids Benefit Reception at our National Headquarters on 42nd Street in New York City. At this year's event, we celebrated our long-time partnership with the New York Police Department, and announced the expansion of this innovative program into the City of Newark, NJ, as well as our continued partnership with the Dallas Police Department. The All Stars also proudly announced having raised over $255,000 in private funding and celebrated with nearly 100 business, community, and police leaders throughout the night in recognition of this breakthrough approach to improving police-community relations.
The All Stars also proudly honored Stephen Dizard for his continued passion and support of Cops & Kids, as well as Wendy Lipp, Kathy McKenna, and Ron Ritzie for their on the ground leadership of the program. And we heard emotional testimonials from police and youth participants of the program, expressing how the program has helped them see the other in a new light and with new eyes.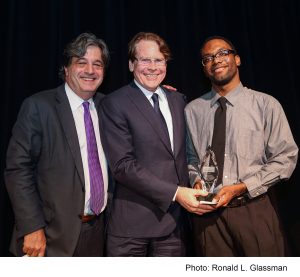 Operation Conversation: Cops & Kids has worked with over 3,000 police officers and young people since its inception in 2006, as well as thousands of police and community participants through our public demonstration workshops of the program throughout New York City. By using performance as a way to create a shared experience, Cops & Kids works to humanize one group to the other and foster honest conversation.  Check our this article in the Morristown Green about the program and honoree Ron Ritzie!