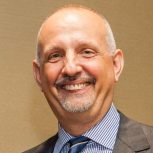 James Y. Horton. M.Ed.
Chief People Leader
About
As the Chief People Leader, Jim Horton is a member of the senior leadership team and works closely with the President and CEO to create the ASP's talent strategy and support growth needs through recruitment, talent development, training and succession planning. He comes to this position with a three-decade record of success – from both within and outside the ASP – in building highly motivated teams, developing young leaders and creating dynamic training environments.
When Mr. Horton moved to New York City in the early 1990s, he worked in the child welfare field, where he soon established himself as an expert in training caseworkers on how to protect abused and neglected children. During this time, he was also a dedicated volunteer leader for the All Stars Project's Castillo Theatre, serving as the Assistant Managing Director and working closely with the Vice President of Programs for the ASP of New York.
In 2011, Mr. Horton joined the ASP staff to manage the construction phase of the Scott Flamm Center for Afterschool Development in Newark. He was instrumental in the successful opening of the center in 2013 and as Director of Operations – and later as Director of the ASP of New Jersey – he worked closely with the ASP leadership team to establish it as a vital hub in downtown Newark. Mr. Horton also served as ASP Director of National Operations between 2016 and 2017.
Born in St. Louis, he graduated from the University of Missouri, Columbia, where he studied child and family development. Mr. Horton received a master's degree in counseling from Temple University.
Help set the stage for a young person to grow.