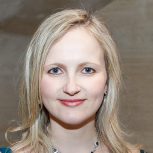 Jenny Zak
Vice President / Development
About
As Vice President of Development, Jenny Zak leads the All Stars Project's national fundraising operation and, in partnership with ASP development teams, designs marketing strategies. In addition to spearheading the annual campaign and special events fundraising, Ms. Zak plays a key role in advancing the organization's national major gifts operation. She is also responsible for creating and leading training environments for ASP fundraisers throughout the country.
Throughout her 10-year tenure with the ASP, most recently as Director of Development, Ms. Zak played a central role in building out the New York fundraising operation, establishing a New York Board, managing the Development School for Youth Trustee leadership bodies and managing the New Jersey market development efforts and advising the Dallas development efforts. In addition to managing some of the ASP's most significant corporate and foundation relationships, Ms. Zak has helped the ASP achieve record fundraising milestones in 2018 and 2019.
Ms. Zak first became a volunteer with the ASP in 2004 while a student at Stuyvesant High School in New York City. She has a bachelor's degree from Columbia University.
Help set the stage for a young person to grow.