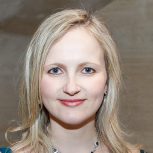 Jenny Zak
Director of Development
About
As the Director of Development for the All Stars Project of New York, Ms. Zak oversees individual, corporate and foundation support for the All Stars in New York, totaling over $4 million. She leads a team that manages funding and communication strategies that touch over 2,000 individual donors, and hundreds of corporations and foundations each year. Ms. Zak manages the New York Board, oversees the growth of the President's Committee, and sales directs the annual Learning from Leaders Luncheon, a corporate benefit for the Development School for Youth, which is one of the largest national fundraising events at All Stars.
Ms. Zak became an All Stars volunteer in 2004, and joined the staff in 2009 as a Development Officer, managing the ASP of NY Annual Campaign. Since then, she has taken on greater leadership of the New York business, as well as integrating and training fundraising staff and volunteer leaders in all six All Stars cities. With her leadership, All Stars has developed new opportunities for supporters from all walks of life to create meaningful connections with young people and poor community through our 'involvement philanthropy' model.
Originally from Ukraine, Jenny grew up in Brooklyn, NY, and received a BA from Columbia University.

Help set the stage for a young person to grow.