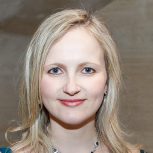 Jenny Zak
Vice President / Development
About
As Vice President of Development, Jenny Zak is responsible for all fundraising and philanthropic partnerships across the organization nationally. Ms. Zak's leadership and oversight include national fundraising strategy; principal gift operation; management of the organization's dynamic base of individual, corporate and foundation philanthropic partners; and leadership of the ASP's national development department that creates local 'involvement philanthropy' activity in New York City, New Jersey, Chicago, Dallas and the San Francisco Bay Area. Ms. Zak works closely with the ASP's CEO and the President on philanthropic partnership strategy and interfaces with the CFO and Board of Directors' Finance and Audit Committee as a member of the budget planning team.
Throughout her tenure with the ASP, most recently as Director of Development from 2017 to 2019, Ms. Zak has played a central role in building out the New York fundraising operation, establishing a New York board, managing the Development School for Youth Trustees' leadership bodies, overseeing and coaching staff in New Jersey, Dallas, San Francisco and Chicago, and creating and leading the ASP's top events, including our National Gala at the Lincoln Center. In addition to managing some of the ASP's most significant corporate and foundation relationships, Ms. Zak has proudly worked with thousands of individual philanthropists who have helped the ASP achieve record fundraising milestones.
Born in Ukraine, Ms. Zak grew up in Brooklyn, where she currently lives with her husband and young son. Ms. Zak first became a volunteer with the ASP in 2004 while she was a student at Stuyvesant High School in New York City. She received her bachelor's degree from Columbia University in 2009 and completed the Columbia Business School Senior Leaders Program for Nonprofit Professionals in 2022.
Help set the stage for a young person to grow.