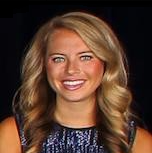 Lauren Horn
Vice President / Director, All Stars Project of Chicago
About
Lauren is Vice President / Director of the All Stars Project (ASP) of Chicago and is a member of the Senior Leadership Team. As part of her responsibilities, Lauren builds relationships with community leaders and nonprofit partners to establish the new Hub for Youth Development in downtown Chicago, as well as develops local fundraising initiatives and the stewardship of regional board members and philanthropic partners. Lauren was previously the Associate Director of ASP of Chicago from 2020 to 2022 and oversaw the program team and regional operations.
Lauren was introduced to the ASP in 2012 when she completed the Activist for Social Development Fellowship. She joined the New York staff that same year as the Assistant to the ASP's President and CEO and as PR /Marketing Manager.
A native Wisconsinite, Lauren graduated from Grinnell College in Iowa with a major in anthropology and concentration in global development studies.
Help set the stage for a young person to grow.