Connected Community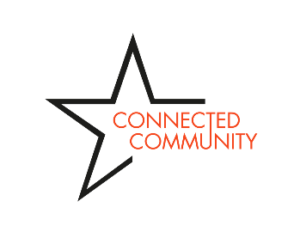 About Connected Community
All Stars Project believes that development never stops! We want to extend the long-term impact of the Development School for Youth for our alumni (most of whom join the program while they are still in high school) and to create greater networking and recruitment opportunities for our corporate partners, who have expressed an interest in hiring our alumni once they complete college.

Connected Community was created to continue to provide these opportunities for development, both for our alumni and corporate partners. Connected Community is connecting alumni who are out of school and looking for opportunities, with companies interested in hiring a diverse workforce and giving opportunity to the talented young people who have completed our program.
Connected Community helps companies: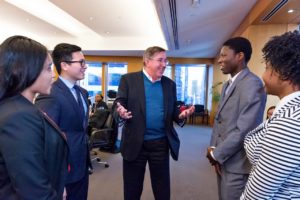 Connect with DSY alumni once they graduate from college and are looking for opportunities
Diversify their team by hiring diverse, talented candidates
Hire with confidence: know they are hiring a high-quality applicant who has gone through the rigorous DSY program and completed a summer internship
Invest in a high return process
Want to learn more about Connected Community and how to get involved? Click here!

About the All Stars Projec

t
The All Stars Project is a national nonprofit organization, whose mission is to transform the lives of youth and poor communities using the developmental power of performance, in partnership with caring adults. We create free Afterschool Development programs that reach 20,000 inner-city youth and families each year in New York City, Newark, Jersey City, Chicago, Dallas, and San Francisco Bay Area. To learn more, visit www.allstars.org.
About the Development School for Youth
In the Development School for Youth (DSY), young people ages 16 to 21 learn to perform as professionals by partnering with business leaders across the country who conduct workshops and provide paid summer internships at their companies. Our youth come out of the program and their summer internships ready to perform and succeed in the business world – most before they even enter college!
Each year, nearly 2,000 professionals from over 350 companies share their time and expertise with our youth. We are proud that our corporate partners include EY, MetLife, JPMorgan, Viacom, PSEG, PwC, Equity Residential, Silicon Valley Bank, and so many more.
Click here to return to Connected Community Login