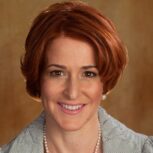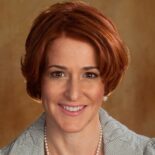 Gabrielle L. Kurlander
Chief Executive Officer
About
Gabrielle L. Kurlander is a trained actress, theatre director, and non-profit entrepreneur who has transformed All Stars Project, Inc. (ASP) from a small New York City-based, grassroots, all-volunteer effort into a national organization and model for engaging poverty through Afterschool Development, employing an innovative performance approach.
As its founding chief executive officer, Ms. Kurlander worked closely with hundreds of community leaders, volunteers, and activists to build ASP into a non-profit force. Starting in 1997, she expanded the board of directors to include business leaders from Wall Street and diverse fields who provided the first significant seed capital to bring the All Stars Project into the top tier of citywide non-profits in New York.
Over the last 20 years, she has worked closely with the ASP's board of directors to advance the organization's vision and strategic growth.
During her tenure, the size and influence of ASP steadily increased, growing from operating in one city to operating in six cities. In 2003, she established ASP's national headquarters on 42nd Street in New York City, a 31,000 square foot performing arts and development center; then she expanded the organization into the San Francisco Bay Area in 2007 and launched ASP in Chicago in 2008. In 2013, the All Stars Project opened the Center for Afterschool Development in Newark, New Jersey, the first center of its kind in the country; thousands of youth and families visit every year. ASP's national expansion continued into Dallas, Texas, in 2013 and into Jersey City, New Jersey, in 2017.
Ms. Kurlander partners with dozens of C-suite leaders, Fortune 500 executives, and caring philanthropists to create a greater direct impact in the communities where ASP serves young people. With an unparalleled track record of 20+ years of annual growth, the ASP teams have raised $150 million from hundreds of thousands of individual supporters and more than 500 corporations and foundations nationwide.
Ms. Kurlander has decades of experience in all aspects of performance and theatrical production and has won numerous awards for her theatrical directing and non-profit work. She began her career as a working actor, touring nationally with the Broadway tour of Biloxi Blues, the Neil Simon play.
In recent years, ASP has begun to win significant accolades for its breakthrough work. In 2016, Ms. Kurlander accepted the Southern Methodist University's Simmons Luminary Award for the ASP's extraordinary commitment to improving lives through education. In 2015, ASP received the International Association of Chiefs of Police/Cisco Community Policing Award for its innovative police–community relations program Operation Conversation: Cops & Kids in partnership with the New York City Police Department. In 2014, the Volunteer Referral Center honored Ms. Kurlander for her leadership in volunteerism at their 25th Anniversary Gala. Under her direction, the musical Sally and Tom (The American Way) won five AUDELCO Awards for excellence in Black theater, including best director in 2012.
Ms. Kurlander is a longtime community organizer and leads ASP's Council of Grassroots Organizers, a group of leading community organizers, who are strengthening ASP's grassroots impact and advancing its Afterschool Development Initiatives in underserved communities.
In the early 1990s, Ms. Kurlander raised investment capital to help establish a performance-based organizational-change company called Performance of a Lifetime (performanceofalifetime.com), which trains corporate clients worldwide.
Ms. Kurlander began as an All Stars volunteer in 1987 and has a B.A. from SUNY Empire State. You can follow her on Twitter: @ASP_CEO.
Help set the stage for a young person to grow.