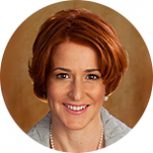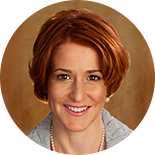 Gabrielle L. Kurlander
President and Chief Executive Officer
About
Gabrielle L. Kurlander is an innovative non-profit entrepreneur, community organizer, actor and theatre director.
As President and CEO of the All Stars Project (ASP) over the past three decades, Ms. Kurlander has transformed it from a grassroots all-volunteer effort into a new national model for engaging poverty through Afterschool Development and community organizing. Funding the ASP entirely through private donations, Ms. Kurlander has won the support of hundreds of prominent business leaders, philanthropists and corporations, and has led the ASP in raising $130 million during her tenure. Today, ASP is supported by thousands of individual donors, and 180 corporations, including national partners MetLife and EY.
Ms. Kurlander has steadily expanded the ASP's size and influence from one city to six cities. She expanded from New York City, where she opened the All Stars Project's national headquarters, a 31,000 square foot $20 million performing arts and development center on 42nd St. in 2003; to the San Francisco/Bay area in 2007 and Chicago in 2008. In 2013 she established the country's first Center for Afterschool Development in Newark, New Jersey, where ASP began in 2000. In 2013, the ASP also opened in Dallas, Texas and this year in Jersey City, NJ.
After a brief stint in the commercial theatre, Ms. Kurlander now creates off-Broadway theatre, and has performed in dozens of shows and directed numerous plays and musicals. In 2011, she directed Playing with Heiner Muller, which won an Audelco for Outstanding Ensemble; her direction of the 2012 production of Sally and Tom (The American Way) won five Audelco awards, including a best director award. She recently directed Clare Coss' new play Dr. Du Bois and Miss Ovington starring Kathleen Chalfant, and Votes, a musical play written by Jacqueline S. Salit and Dr. Fred Newman, featuring music by Grammy-nominated composer Annie Roboff.
In the early 1990's Ms. Kurlander raised investment capital to found an organizational change company called Performance of a Lifetime (performanceofalifetime.com), which trains dozens of corporate clients worldwide.
Ms. Kurlander is a trained community organizer with experience in inner-city communities nationwide. In September 2014, she was honored for her leadership and vision at the Volunteer Referral Center's 25th Anniversary Gala. The All Stars Project received the International Association of Chiefs of Police (IACP) CISCO Award for Community Policing for Operation Conversation: Cops & Kids, their innovative police-community relations program in partnership with the New York City Police Department. And, in 2016, Ms. Kurlander accepted the Southern Methodist University SMU Simmons Luminary Award for the All Stars' extraordinary commitment to improving people's lives through education.
She has decades of experience in all aspects of performance and theatrical producing, and holds a BA from CUNY/Empire State. She resides in Greenwich Village in New York City.  You can follow Ms. Kurlander on Twitter at @ASP_CEO.


Help set the stage for a young person to grow.