Event Details
Join John Rankin III on October 21st from 6:00 p.m. to 7:00 pm for a Zoom conversation with Muta'Ali Muhammad, the award-winning film director of Yusuf Hawkins: Storm Over Brooklyn. They will be joined by ASP of Chicago City Leader David Cherry.
Register to attend here!
***
Yusuf Hawkins: Storm Over Brooklyn is a critically-acclaimed HBO documentary that features an intimate look at the life of Yusuf Hawkins, a 16-year-old Black teenager from East New York killed by a crowd of white youth in Bensonhurst, Brooklyn in the summer of 1989.
This powerful film is available to screen for free; click here to view it until October 20, 2020.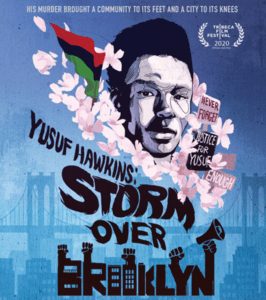 Where
Contact
VirtualPerformance@allstars.org
Help set the stage for a young person to grow.