VILLAGE OF WINNETKA • Chicago, IL
11:00AM
Event Details
The All Stars Project of Chicago and All Stars Talent Show Network performers, Brothers on a Mission (B.O.M.), will be in the spotlight on a new Chicagoland stage this summer, when they perform at the Winnetka Music Festival (WMF) on June 22!  Already recognized as a premiere boutique music festival that brings together some of the country's top emerging artists, WMF is expected to bring 15,000 music lovers of all ages to the shores of Lake Michigan on June 21 and 22.  B.O.M. is slotted to perform at 11:00 am CT on Saturday, June 22 on the Family Stage and we hope that you will join to support B.O.M. in this new performance!
Tickets are $20!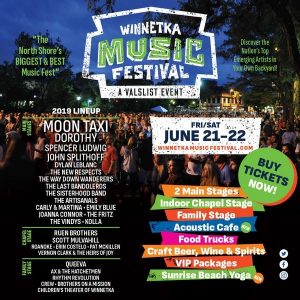 Where
800 Elm Street Winnetka, IL, 60093
Map it
Contact
Lauren Horn
312-994-3107
lhorn@allstars.org

Help set the stage for a young person to grow.